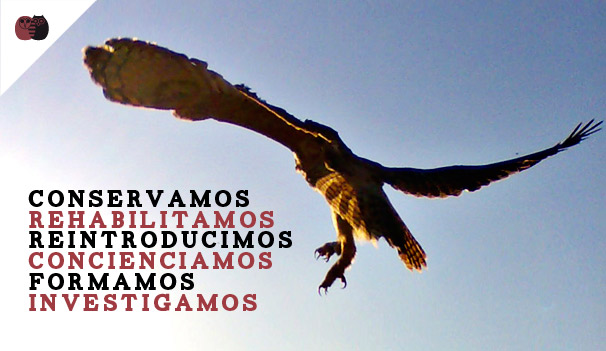 The recovery effort is to return to nature the wild owls that have been damaged by collision with cars, gun shots, etc ….
Created over 30 years ago, the Nocturnal Raptor Recovery Center BRINZAL BRINZAL is the only specialized in this group of birds that develops its work in Spain.
Rehabilitation includes:
Animal Collection
veterinary treatment
Physical and attitudinal retraining (flying, hunting …)
Liberation and monitoring
BRINZALBrinzal is a nonprofit association of environmental advocacy dedicated to the study and conservation of owls.
Founded in 1986, its main activity is part of the field of rehabilitation of wildlife.

Apart from mere recovery efforts in Brinzal, many other activities related to environmental conservation are developed. These activities range from projects to reintroduce certain species in areas where they have dissapeared, awareness campaigns on specific issues, through training, research, conducting surveys and environmental education.

This is carried out by a multidisciplinary team of professionals (biologists, veterinarians, naturalists, …) next to a large group of volunteers who support in a completely selflessly way.

All this work is done with a wish: that the curious sounds of these attractive and mysterious birds, owls, are heard at night.
Virtual Tour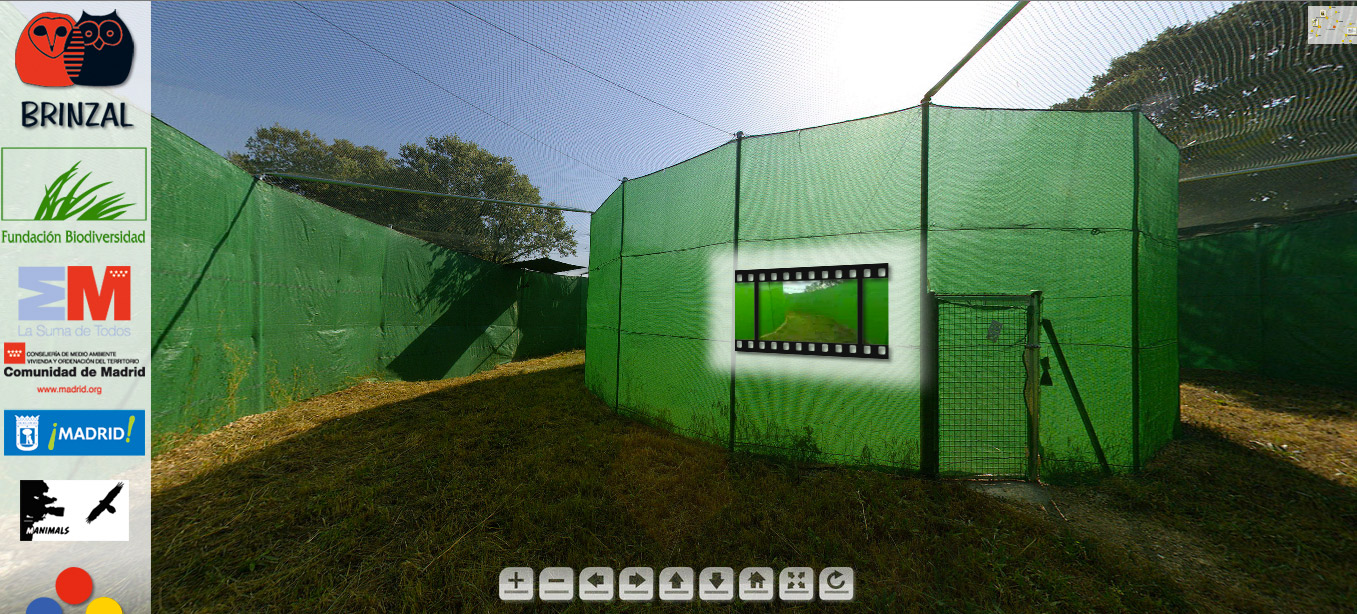 Click on the image to access the virtual tour of our facilities in Madrid.
BRINZAL develops several lines of collaboration with different administrations (Regional and local) private and public institutions (universities, emterprises…) and conservationist groups, to improve our labour
Associates: