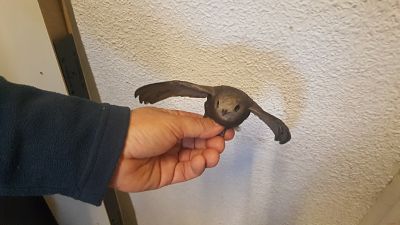 A few weeks ago we enter the spring period, temperatures rise, days are longer, forests and fields flourish and animals increase their activity. Proof of this is the increase in income in our center.
Our unrecoverable couples begin to lay eggs from which the chicks that will strengthen sensitive populations in summer. They have already entered the first chicks of long-eared owl (Asio otus), mallards (Anas platyrhynchos) or blackbird (Turdus merula) among others. But what really gave us the signal of spring arrival is the first common swift (Apus apus) that after their transaharian journey, begins to raise our latitudes. Luckily it had nothing serious and has been released without further delay so it can find a partner and breed.
We want to remind you what you should and should not do if you find an orphaned chick or an injured animal. Check it out here.
Remember that birds are not mammals and you should never give them bread with milk, actually it is better to give it nothing. Look for a box and drill holes (before putting the animal in) and leave it in a quiet place. We know that everybody like to take pictures and caress him, but be aware that the animal will be very scared and thinks you are a predator. The best thing to do is to contact us on 914794565 and we will pick it up or notify the authorities. If you are in the city of Madrid, you can contact the Environmental Unit of the Municipal Police on 915263487.
Wild animals are better to keep that way, they are protected species by law that you do not do them any favor by keeping them at home. Better to enjoy them in freedom. Happy Spring!