Last June 24, our Coordinator Raul Alonso received the Cross of Merit of the Municipal Police </ strong>, granted by the permanent samples of support and collaboration provided to the Municipal Police of Madrid.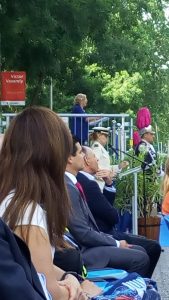 This act, celebrated on the occasion of the celebration of the Patron of the Municipal Police, Saint John Baptist on the Paseo del Prado was chaired by the Mayor of Madrid, Manuela Carmena </ strong>. Despite its solemnity it was a very amusing ceremony. We also had the opportunity to chat a few minutes with Inés Sabanés </ strong>, Delegate of the Environment and Mobility Government Area of ​​the Madrid City Council, who we hope visit, together with the mayor, our facilities and learn more about our work.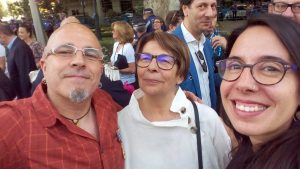 From Brinzal we extend this award to all the Brinzal team, Volunteers and partners. We want to thank, this special mention, as well as the support it gives us, to the excellent Municipal Police Force of Madrid, without which our work would be almost impossible. Thank you!